Come arrivare/How to get
Dipartimento di Matematica e Informatica Ulisse Dini, Viale Morgagni 67/A, 50134 Firenze.
Phone: +39055 2751400.
fax: 055 2751452.

GETTING HERE (map).
From the Main Train Station Santa Maria Novella SMN, take the TRAMWAY (Tramvia) at the stop
Valfonda, direction Careggi Ospedale. Get down at Careggi Ospedale, last stop, ~ 15 minutes.
It takes 1 minute walk to reach the Mathematics and Computer Science Department from the stop Careggi Ospedale.
From the airport, the tramway line T2 allows to reach the stop Alamanni Stazione of tramway line T1.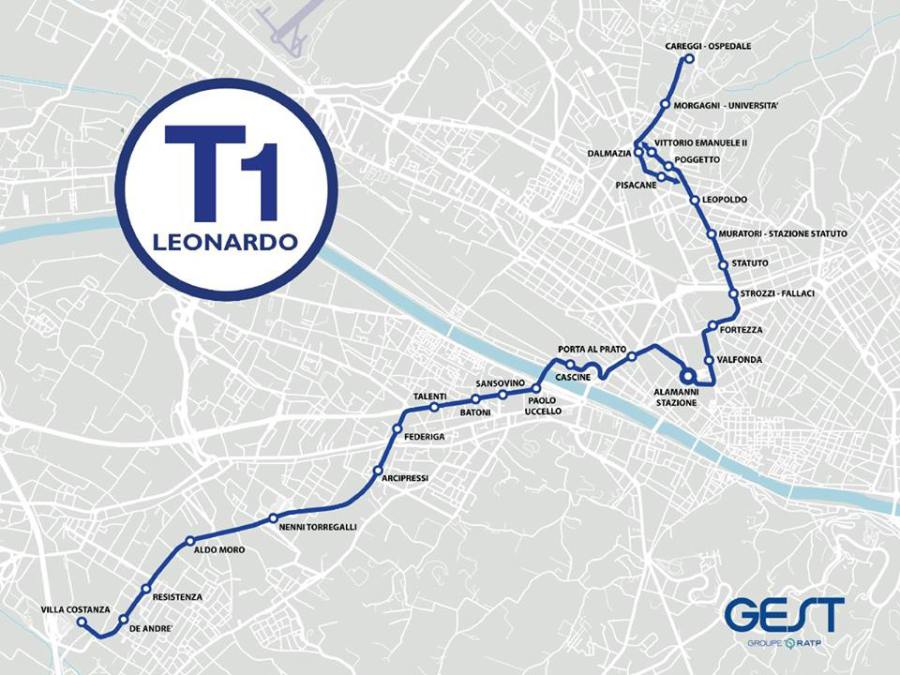 Tickets for the Tramvia must be bought before boarding the Tram.
You can buy tickets from the automatic machines on the platform or from most newspaper or tobacco shops.
Alternatively one can reach the Mathematics and Computer Science Department by TRAIN, getting down at Rifredi train station.
The Department is just 10 minutes walk away from Rifredi station.
This is the best option coming from Pisa or Empoli.
A second building of the Mathematics and Computer Science Department department is located in
Via di Santa Marta 3, 50139 Firenze (map).
This can also be reached by taking the tramway from Alamanni Stazione direction Careggi Ospedale, getting down at Poggetto station, then taking the ATAF bus 55 at via Celso (the same ticket works).